Do I really need a financial adviser?

This is a question that most people ask themselves before working with a financial adviser, so let's go through the reasons or thoughts that many people have before working with a financial adviser.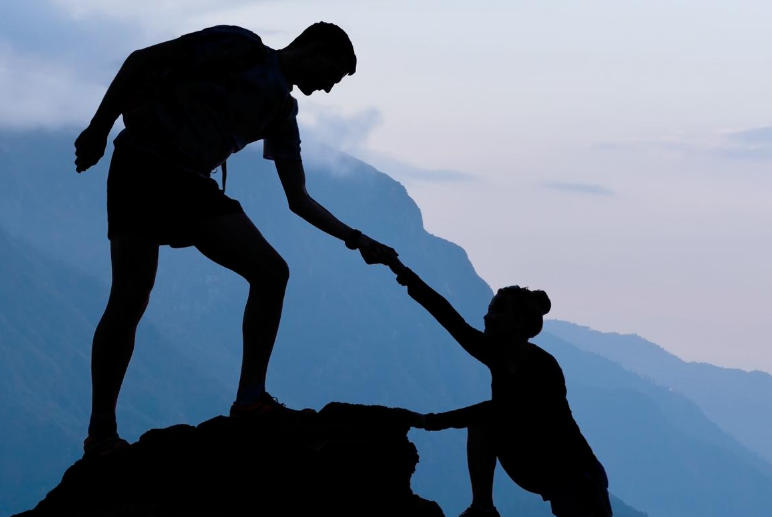 Trying to do it themselves
Many clients give it a really good go, trying to figure it out on their own using a combination of Google, books or magazines and with so many different sources of information and opinion, it often turns into information overload - and nothing happens.
And if you are trying to improve your financial situation, aren't you better off saving that money and putting it towards your financial strategy instead?
But - we all know that we should eat healthy and work out to stay in shape, but that doesn't mean that we always do it. Think of a financial adviser like a personal trainer for your finances - sometimes you need some help to get in shape.
It can be a little overwhelming if you don't even know where to start. How do you even work out where you are or where you want to get to? Many clients just need help clarifying what their goals are, working out a strategy and then an implementation plan - they are happy to implement.
Often it is a major life change that is the reason many people then make the effort to see a financial adviser: marriage, loss of partner through divorce or death, starting a family, change of job, moving countries or retirement. And when working through these changes with an adviser, the release of the stress of not knowing how best to deal with the situation is worth it.
Only yesterday, I received this message from a client who was referred to me at the time of going through a divorce.
I was just thinking it was my personal counsellor, and you, who helped me get through that terrible time of divorce by significantly reducing my anxiety levels and giving me the confidence to go forward. Forever thankful.
So what do you get from financial advice?
In terms of assessing whether financial advice is worth the time and fee, good financial advice should give you the following:
Clarify the questions that you have been trying to answer and have been thinking about
'You don't know what you don't know' - giving you the confidence that all matters or potential solutions have been taken into account
Giving you a clear plan and direction to move forward
And most importantly, it should give you the confidence and peace of mind that you have things under control (and eliminate your financial stress).
Can I get one-off advice?
Many advisers only want to take on clients who need an ongoing advice relationship - may be an initial financial plan for an initial fee and then ongoing fees for managing your investment portfolio - many don't charge an initial fee at all but charge then a higher ongoing fee.  And of course, there are many who still get paid on a commission basis.
But what if you just need some help to get started, and you are still just starting to build an investment portfolio? Then it is possible to have one-off financial advice and is a service that we offer at Summerhill, with many of our clients saying the reason is to obtain clarity on their situation before getting started.
Need a community where you can ask questions?
Why not join our Facebook group? We want to help you take control of your wealth.
The other barrier that many clients face is knowing who to trust with such a personal and important aspect of their life. There is a huge amount of information available about how to choose a financial adviser, but my three tips are:
Check qualifications and experience - the basic requirement is that they are knowledgeable. There are also sites available like Adviser Ratings where clients can rate their adviser, which helps you choose who may be suitable for you
Listen to what is being said in the first chat (generally online or over the phone) - if they start asking more about your investments and how much money you have, more than asking about your goals and why you are looking for financial advice, they may not be a good fit for you
And lastly - make sure you have a rapport with someone. Even if it is only a short term relationship - you want someone that gets you and you feel comfortable sharing personal information with. Also, it may not be one-off - you may need financial advice again in a couple of years, and ideally, you want to go back to the same adviser. So choose someone you feel comfortable with.
Getting started with financial advice is a big deal and can be a big decision - but it will be worth it, especially if you are clear what you want to get out of the advice, and find someone who understands what that is.
Put your investment goals into place within minutes
Ready to create your own customised, low cost investment portfolio?
"There are a number of barriers for the everyday Australian to access quality financial advice"
Alex Perini
Senior Adviser and Certified Financial Planner