Understanding the automated investment tools that can help you reach your financial goals faster.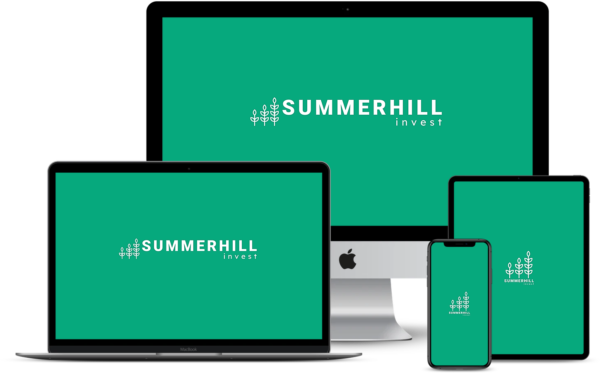 Rebalancing your investment portfolio is an investment strategy that many people may have heard of, but may not understand a lot about. And while some investors actively rebalance their portfolios, most just let it slide — either because they don't know how, lack the time to do so or simply forget. The importance of rebalancing is generally underestimated, and is a reason why the portfolios offered by Summerhill are rebalanced.
But what actually is rebalancing?

Want to ask questions within a community?
Why not join our online membership?  Get access to more education on the other side.
Rebalancing involves selling a little of what has done well, and reinvesting elsewhere - to help keep the portfolio on track with the original mix of investments. Without this process of rebalancing, a portfolio will naturally increase exposure to the area that is performing best over any one period of time. This can have two negative impacts:
The risk in your portfolio can adjust (for instance an increasing exposure to shares if they outperform bonds) meaning that an investor could end up with more or less exposure to the areas of the market than was originally wanted, or what they are comfortable with.
Investment is cyclical in nature and asset types (shares, bonds etc.) come in and out of favour as do investment styles (for example, shares that pay higher dividends have historically performed well in tougher market environments but have lagged in periods of explosive market performance). A portfolio that is not rebalanced risks having maximum exposure to a style or area of investment just before it falls out of favour and minimum exposure just before it comes back into favour. Regular re-balancing helps investors to take advantage of the ebb and flow of investment fashion.
If you deposit money into your investment portfolio, your deposits will be automatically applied to rebalance your portfolio and ensure that you remain invested with the set mix of investments when establishing the portfolio. If you are not adding savings to your portfolio, then we expect your portfolio to be rebalanced 1-2 times every 12-18 months.
Need more answers? Why not join our membership?  Head here to get your questions answered and more.
Put your investment goals into place within minutes
Ready to create your own customised, low cost investment portfolio?