Dealing with fluctuations in your portfolio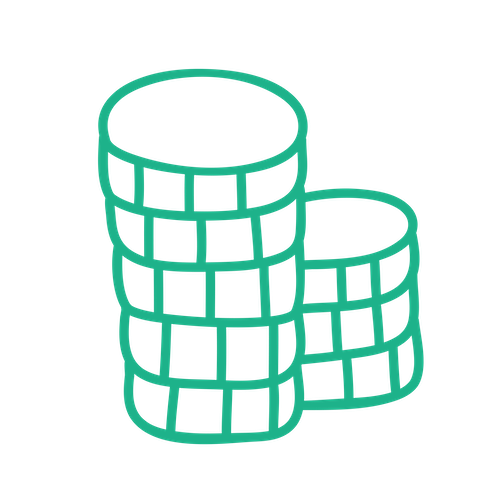 Investing in shares can be a big step for new investors, especially when it comes to fluctuations in the value of your portfolio. Watching your portfolio go down in value can make investors nervous, anxious and even doubt if they have done the right thing.
This can lead to investors making decisions based on emotions or reacting to what might be happening right now - rather than making logical and rational decisions based on their personal goals. Studies show time and time again that higher returns are achieved by investors who leave their monies invested during periods of market swings and volatility. So, even with major fluctuations in the stock market, the motto is: keep calm.
Ups and downs are part of investing in shares. The old adage of higher return, higher risk is true. It may feel scary, but the fluctuations are perfectly normal and not a reason to panic. Even during periods of high fluctuations. When you are focused on why you are invested and how long, periods of fluctuation should not impact your goals.
And our tip, if you tend to be nervous about fluctuations, avoid spending too much time tracking stock market prices or following the stories in newspapers or CNBC. It doesn't hurt to take a look every now and then, but watching the index every day may only increase anxiety and is unrelated to your goals.
Need a community where you can ask questions?
Why not join our Facebook group? We want to help you take control of your wealth.
There are benefits to falling prices
One way of looking at falling share prices is as a buying opportunity.  When you are a 'buyer' of shares, you actually want shares to be lower, as you can buy a higher number of shares for the same amount of money, when the price is low. So for anyone who is buying, falling share prices represent a good buying opportunity.
No one knows when the 'bottom' of a falling market cycle is, but when focused on your goals (we always advise not to invest if you need the monies within at least 12 months), then you are more than likely going to be ahead, by the time you need the monies for your goals.
And like what we are experiencing now, at the time of the Corona pandemic, exaggerated swings in value do occur, just not as often.
If your investment goals are based on an investment period of five or ten years or more, you have plenty of time to overcome market downturns. But we do understand how hard it is to stay focused and ignore all the 'noise' that goes on with sharemarkets during periods like this.
And in fact, this is one of the benefits of a regular savings plan - a fixed amount that is automatically deducted from your bank account on a regular basis and added to your investment plan. It takes the emotion out of investing, and increases the amount you have invested, and takes advantage of periods of falling prices.
Put your investment goals into place within minutes
Ready to create your own customised, low cost investment portfolio?
"There are a number of barriers for the everyday Australian to access quality financial advice"
Alex Perini
Senior Adviser and Certified Financial Planner